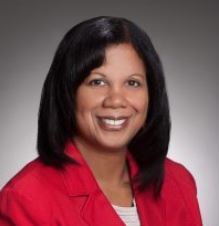 My passion around helping students began 17 years ago while I was working on my Master of Business Administration degree.
I realized students needed to obtain skills around obtaining internships and jobs. I also knew they needed to have the skills to not only obtain the job, but to also excel professionally.
That is when Building Toward the Future Career Readiness Program began. The company I worked for at that time sponsored the program consecutively for four years.  During that time, I had the pleasure of working with very talented inner city youth.
Through the years, I have remained passionate about helping students. In 2015, I turned the program into an LLC now known as the Building Toward the Future Student Program.

MY BACKGROUND
I obtained my undergraduate degree from Wright State University in Interpersonal and Organizational Communications and Master of Business Administration from David N. Meyers University. I have a total of 26 years of Human Resources and management experience in various industries.
I was an Adjunct Instructor at Baton Rouge Community College where I taught Business Communication. While instructing at Bryant & Stratton, a 2-year college, I taught Internship Prep Seminar classes. I then went on to a position as the Business Experiences Manager at Kent State University assisting business undergraduate and graduate students with finding internships and full time positions. After two years in that role, I took on two other simultaneous positions – Career Adviser and Instructor.  As an instructor, I taught several Business Professional Practices classes and a Freshman Exploring Business class. As a Career Adviser, I enjoyed assisting students with career-related topics such as interviewing techniques, networking skills, resume and cover letter writing.
I also enjoy publicly speaking to various classes, groups and audiences.
I am currently a member of the National Society of Human Resource Management (SHRM) and hold certifications in Collegiate Etiquette and Corporate Business Etiquette.
Additional professional accolades include:
– Applaud an Adjunct Program Nominee
– Teaching Award Nominee
– Who's Who in Black Cleveland – First Edition
Have a wonderful day.
Yvette Clayton
President / CEO, Building Toward the Future Student Program, LLC

Please complete a contact information form on our Contact Us page so you can obtain the professional tools to be highly competitive in the professional world.