ESTABLISH SOCIAL MEDIA PRESENCE THAT IS POSITIVE
Many students believe social media presence has nothing to do with employment. That may not be true. Therefore, keep that in mind as you are snapping those pictures and posting them on your Instagram.  Be mindful and establish social media presence that is positive
Do all employers look at social media before making hiring decisions? No. Experts say that 29% of hiring managers look at LinkedIn accounts, while 38% look at other social media accounts.

WHAT DOES SOCIAL MEDIA HAVE TO DO WITH PRE-EMPLOYMENT?
If a potential employer wanted to find out about your employment history, the first thing they would do is look at your resume. The resume gives them information about your skills, where you've worked in the past, if you've graduated from high school or college, your memberships in various organizations, etc.
If the employer wants to delve into who you really are, one of the first places to seek information about you is your social media accounts – mostly Instagram and Facebook.
Nowadays, it is said that employers look at those social media accounts even more than LinkedIn. Why? Because your LinkedIn account is basically your on-line resume which is information they may already have. However, your Instagram and Facebook accounts tell employers much more about your personality –  including your beliefs.

WHAT ARE HIRING MANAGERS LOOKING FOR?
One of the most important aspects to consider about potential employees is if that person is going to be a good cultural fit. For example, if the company works with a lot of clients, the hiring manager is looking to find out if the person is rude or offensive. They certainly don't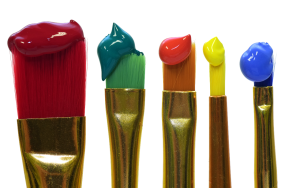 want someone interacting with clients, or potential clients, that may offend them. In addition to Instagram and Facebook, Twitter can provide employers with information on how you relate with others.
Many times, hiring managers are looking to find out about your hobbies and interests. They want to see that you are well-rounded and has interests outside of the job. One example of this would be someone who has applied for an IT position and in your spare time, you are a member of an IT club. In that particular situation, you would be learning additional things that you could bring to that position. The fact you are in an outside organization in your spare time would look favorable to a hiring manager. Make sense?

WHAT CAN YOU DO?
If you don't want hiring managers looking at your social media, you can check your privacy settings so that only your friends can see your social media.
According to HR experts, employers must be careful. While they are looking through social media, they could potentially obtain information about the potential employee's heritage or age. If the potential employee somehow found out they were not hired based on those aspects, there could be some legalities around this.
To avoid potential problems, some employers chose only to look at someone's LinkedIn account for information instead of personal accounts.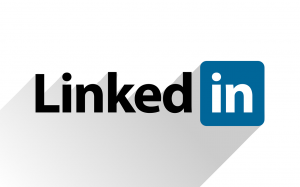 YOU HAVE OBTAINED THE JOB, NOW WHAT?
Once you have obtained the job, that does not give you permission to engage in negative behavior and post trash all over your social media sites – especially about your employer.
Keep this in mind –  once you hit the "post" or "send" button, you can't take it back. Whatever you have posted is out there for the whole world to see. Even posts that are deleted can still be recalled. You hear about this happening in the news all the time, right? Someone tweeted something and then deleted it. But miraculously, here it is – making a headline in the news!
If you are bashing your employer or employees of the company, it can, and mostly likely will be found! And yes, this could be a very embarrassing situation for you. I have seen a situation like this happen with my own eyes.  Don't let this happen to you.
---
FINAL THOUGHTS
While not all employers look at the social media sites of potential employees, the best thing to do is be careful and clean up your pages before applying for the position. There is nothing negative if you decide to establish social media presence that is positive. However, there could be ramifications for negative social media – even if you post something derogatory after you've been hired.
---
I like to hear from visitors. Was this article helpful to you?

*********************************************************************
AFFILIATE DISCLOSURE: When you buy something from this website, I may receive an affiliate commission. These are my opinions and are not representative of the companies that create these products. My reviews are based on my personal own experience and research. I never recommend poor quality products, or create false reviews to make sales. It is my intention to explain products so you can make an informed decision on which ones suit your needs best.
We are a participant in the Amazon Services LLC Associates Program, an affiliate advertising program designed to provide a means for us to earn fees by linking to Amazon.com and affiliated sites.
*********************************************************************
---
---