PROFESSIONAL INTERVIEW TIPS
In my previous articles, Professional Interview Tips for face-to-face and telephone interviews, I gave several do's and don'ts. You may find out that you won't actually have a face-to-face interview, but an online interview instead. Are you ready? Keep reading for an professional interview tips for online interviews.
Just as I mentioned in my previous articles Professional Interview Tips (The Telephone Interview) and Professional Interview Tips (Face-to-Face Interviews), there are general things you can do to prepare for any interview – including your online interview – such as:
1. Do your homework
In my previous articles, the first thing you should do when you know you have an interview is do your research on the company. Why? Because you may be asked specific questions about the company.
2. Have your resume available
Having the resume in front of you for reference is a great idea. While it's not intended to be read from, you can use as a reference in case someone asks you specifically about a past job, date, etc. If possible, tack it on your computer screen right in front of you so you can refer to it while still looking at the camera.
3. Have the job description available
Try to obtain a copy of the job description available for reference as you are interviewing. Having it available, can give you an opportunity to relate how your background fits the job duties.

4. Smile
While you are talking with the interviewer(s), make sure you have a pleasant face and smile as you talk. You will look and sound pleasant.
5. Practice
It's a great idea to practice your interview answers with someone. This will make you more confident before the actual interview.

WHY DO COMPANIES CONDUCT ONLINE INTERVIEWS?
There are different reasons a company may decide to conduct an online interview instead of a face-to-face interview.
1) Cost savings – it may be more cost effective to have the candidate interview online rather than having them travel to the company. Depending on where the candidate resides, it can be quite expensive to pay for airfare, hotel room, etc.
2) Convenience – an online interview can be more convenient for everyone.  With the technology we have today, it can be quite simple to conduct interviews online using Skype, for example.
SKYPE INTERVIEWS
Today, if a company is going to conduct an online interview, it is common to use a system like Skype. Before the interview, it is important to prepare so you look professional.  You still want to put your best foot forward as if you were in a face-to-face interview. While you still want to prepare as you would a face-to-face interview, there are others aspects to keep in mind.
Watch the below interview for some awesome tips on how to prepare:
For more great tips, read the article Online Job Interviews: Practice and Preparation.  It's a good idea to make a checklist of your preparation items based on the video and article, then go through each aspect before the interview to make sure items are covered.
1. Space
Conduct your interview in a quiet room and one that doesn't echo so it's not distracting for your interviewer(s).
2. Location
Make sure your background is nice and neat with nothing distracting or inappropriate on the walls behind you.
3. Camera Angle
Ensure you are looking the interviewers "in the eye" with having your camera in front of you and eye level. When talking, look at the camera and not the screen.
4. Lighting
To make you look good on camera, make sure you have a light source that's in front of you.
5. Dress appropriately
Even in an online interview, you should still dress appropriately from head to toe to give a great first impression. You never know if/when you'll have to stand up, so keep that in mind.
6.  Software
Make sure your software is working appropriately before the interview. You may want to do a trial run with a friend so they can give you feedback about the sound, lighting and appearance before your big day.
7.  Professional username
Just as it is suggested to have a professional email address, keep that in mind for your Skype username as well.
YOUR COLLEGE CAREER CENTER
If you don't have a good location to set up for your online interview, contact your college's career center to see if they have rooms available for online interviews. Some career centers have separate rooms just for those occasions.
Even if you've graduated, some career centers support their alum with finding jobs. Call to find out what support you can obtain from your college or university's career center.
---
Do you have an interview coming up soon?
Would you like to obtain some feedback in a practice interview?
Contact us to schedule a FREE  initial interview assessment TODAY!

---
YOUR CELL PHONE
To ensure your cell phone doesn't ring during your interview, it's best to have it in the off position and out of the way. Having your cell phone ring during your interview would be a huge distraction for everyone.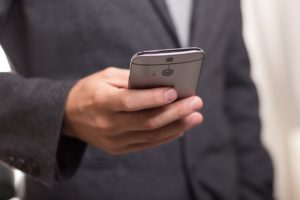 ONLINE  INTERVIEW QUESTIONS
No one really knows what questions will be asked during the online interview. However, do some research about possible questions to help you get prepared.
Remember these tips when you're answering questions in an interview:
1. Be short and to the point.
2. Make sure you listen to the question carefully and answer what is asked of you.
3. If you are not sure of a question, it's fine to repeat it out loud so the person can hear it and verify in more detail, if necessary.
---
INTERVIEW TIP:
There are times during an interview, you may be asked a difficult question and not know how to answer it.  What should you do? Don't panic by asking if you can come back to it.  Instead, repeat the question calmly and slowly. You most likely will have thought of an answer by the time you get to the end of the sentence.
---
Below are a list of questions to help you prepare for your online interview. Remember, this is only a sample set of what you could possibly be asked, but it's a start.
1. Tell me/us about yourself.
For this question, use your elevator pitch.  To read more about elevator pitches, read my article  Professional Interview Tips.
2. What enticed you most about this position?
Be specific about why you applied for the position. (Warning: Referring to how much the position pays should not be a part of your answer!)
3. Tell me/us about the roles you've had in this position.
Be very specific about your roles in that position. If possible, obtain the job description beforehand and write down how your skills fit with the skill expectations of the job.
4. Why are you looking to leave your current position?
Whatever the reason you're leaving (or left) your last job, stay positive when answering. Don't speak negatively about your past company, employees or boss.
5. What do you feel are your strengths?
People may have a hard time answering this particular question because it sometimes feels boastful to speak positively about yourself. Remain humble and factual. If you answer honestly, it won't come across as you bragging about yourself.
6. What areas do you feel you need to further develop?
This question is always a difficult one to answer.  You may seem that you are shooting yourself in the foot to talk about negative aspects of yourself. We all have something negative about ourselves that we can further develop. Therefore, do not answer by saying "I don't have any areas that need developing." Think it through. Whatever your answer is, turn it around and make it a positive by saying what you do to "fix" it. This will let people know that while you do have a negative aspect, you are trying to rectify it.
7. What are your salary requirements?
Salary and benefits are areas you should only address if it is brought up by the interviewer.  It would be great if you could do some research to try and find out the salary range before the interview to give you a baseline. That way, you can refer to a salary that falls within that range.
8. What questions do you have for me/us?
Referring to my article, Professional Interview Tips it's good to have at least one relative question.
FINAL THOUGHTS
Remember the purpose of your online interview is to find out if you're going to be asked to the next phase of the process. There are key professional interview tips to keep in mind. Just like in the telephone and face-to-face interviews, you want to convey you'll make a positive contribution to the organization. By being prepared, you can come across as being professional and give the interviewer(s) a great first impression.
---
I like to hear from visitors. Was this article helpful to you?