TIPS FOR WRITING A GREAT RESUME
Especially as a student, sometimes writing a resume can seem like the most difficult task. You may not know where to start. The best place to start is with a resume that is clear and easy to read. Remember your resume is going to be the first thing a recruiting manager is going to see that represents who you are.  I have been in the formal business world for a long time. Therefore, I will talk about resumes from a formal business perspective.  Keep reading and I will give you some tips for writing a great resume.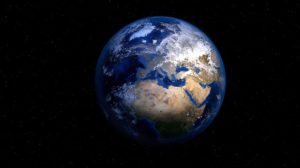 USA AND THE WORLD
One thing to keep in mind is depending on where in the world you are applying for a position, resume formats can be totally different.  The information I am sharing in this article is for resumes in the United States.
If you are applying for positions in a different country – do your homework! You will need to find out what that country's resume formatting expectations are. For example, in the United States, it is not acceptable to add a photo to your resume. However, in Asia, a photo of yourself is placed on your resume.
Also, as you do your research, you may sometimes see a resume being referred to as CV, which means curriculum vitae.  Some countries call it a CV while in the United States, a CV is more common for someone in the educational field.
Refer to the below sources for resume information in other countries:
1.  Resume Formats in Various Countries
2. How Resumes Differ From Country to Country

SIX SECONDS
As I said in my article Why First Impressions Matter, the average amount of time recruiters review a resume is six seconds! Yes, that's it! I tell my students all the time to remember you only have a matter of seconds to be placed in the GO pile or the NO pile. Since the recruiter has never seen you before, you must represent who you are professionally through your writing because this is their first impression of you.
TO USE OR NOT TO USE (A TEMPLATE)
When typing your resume, it is best to type it out free hand without using a template. Several times while a career adviser, I would try to assist students with their resume and couldn't effectively help them because the template used was difficult to edit.
Some resume websites boast you can create a resume in just a few minutes. However, if you don't already have a resume to upload, you are expected to type in all the information anyway. Therefore, it's best you type your resume from scratch without the template.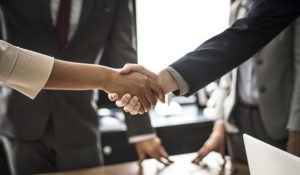 KEEP IT PROFESSIONAL
As I stated earlier, your resume is the first thing a recruiter is going to see. Therefore, you want to present yourself professionally. In an effort to do that, please keep the following aspects in mind:
> Resume Ink Color
Many times, this can be a pain point with students. I have had some students tell me because of their specific major, they've been informed it is fine to include colors and/or designs on their resume. In doing so, it shows how creative they are. As I stated above, my background is in formal business settings. From my recruiting experience and according to the article Interview With a Recruiter Coordinator, resumes are mostly in black ink.
If you are in a field where a colorful design type of resume is acceptable, (fashion design, marketing, etc.) my suggestion is to find a mentor in your field who can give you sound advice around that. Your mentor can help you understand the industry standards so that you are aware of potential employer expectations.
> Resume paper
When attending career fairs, keep your resume professional looking by having it flat in a padfolio. Also, print it out on an off-white, good quality resume paper. Employers will know you care when you take the time to prepare and be professional. Believe me, they are noticing. For more information about career fairs, read my article Attending Career Fairs.
> Photos and Personal Information
In the United States, resumes should not include photos or personal information. As you read above, while that is not a practice here in the U.S., there are countries where that is acceptable. Once again, you will need to do your homework if you are applying for jobs outside this country so you are aware of expectations.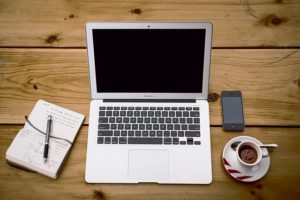 > Cell phone voicemail
Including your cell phone number on your resume will be necessary so recruiters can contact you. Therefore, ensure you have a professional voicemail message. Use your voice to record a professional and to-the-point voicemail message instead of using music. Recruiters trying to get through several resumes won't have time to sit and listen through an entire song before being able to leave you a voicemail message. Therefore, bypass the music when job hunting. If you are someone who absolutely needs to have music on your voicemail, after your job search is over, change it to your favorite renditions.
> Email address
When choosing an email address to include on your resume, make sure it is professional. You can never go wrong with something as simple as your first and last name.
Between all the free email services and your school account, you are sure to be able to find an email address that is suitable to send out to employers. Please visit the article 10 of the Best Free Email Service Providers, to find out more about the following free email services:
1) Gmail
2) Zoho Mail
3) Outlook.com
4) Mail.com
5) Yahoo! Mail
6) GMX
7) Fastmail
8) Hushmail
9) Inbox.com
(Unfortunately, the tenth provider has been discontinued.)
Having an inappropriate email address (i.e. MsHottie54@gmail.com) is definitely not professional. So, please keep that in mind as you choose the email address to represent you.
RESUME FORMAT
The format of your resume is key. Remember the six second average rule. If your resume is difficult to read or a recruiter must hunt to find the information he or she is looking for, it may not make the GO pile. Therefore, keep these tips in mind:
1) Use an easy to read font
Use an easy to read font such as Times New Roman, Arial, or Calibri (Body). Within in the body of the resume, make sure there are no more than three font sizes (minimum size is 10, maximum size is 14) and no more than two different font styles used.
2) Spacing and margins
Ensure spacing and margins are consistent throughout the entire resume. There should be a minimum of .5″ margins all around the resume page.

3) Minimize the amount of  bolding and italics used
Some bolding is fine to use if  you are trying to organize information visually. You may want to use bolding for your job titles and then italicize subheadings.  Do not use underlining because it makes the text too difficult to read.
4) Use clear headings
All resume sections should be clearly labeled for ease of reading. Breaking up the headings makes it much easier to read and glance.
5) Use reverse chronological order
Within each section, especially the job section, ensure your information is in reverse chronological order which means the most recent experience will be listed first. What you are doing currently is most important.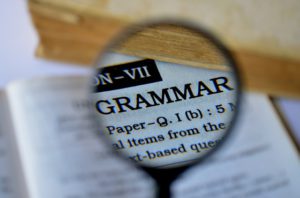 6) Spelling and grammar
Having even one spelling or grammatical error on your resume is a big deal. Make sure you have someone review your resume before you send it out. Someone in your family or your best friend are great places to start. Don't rely on spell check to catch everything. It won't catch the error if you typed "their" but meant "there".
7) Personal pronouns
Refrain from using the personal pronouns  (I, me, we, she, he, you, etc. ) within your resume. Since the resume represents you, there is no need to include the words "I" or  "me". Furthermore, you should write specifically about yourself and not team outcomes.
8) Use bullet points
Using bullet points instead of paragraphs of words makes your resume much easier to glance. 

9) Use strong action verb (power words)
Immediately following the bullet, use a strong action verb (also known as a  POWER WORD) instead of the words "responsible for" before each job duty. Using bullets makes it very easy for the recruiter to know immediately what your duties were for each job. For some examples of action verbs (power words), read the article 185 Powerful Verbs That Will Make Your Resume Awesome.
10) Quantify your successes
Highlight your successes on your resume by specifically quantifying them. For example, instead of writing "trained new employees of the organization", write "trained eight new employees of the organization".
11) Use One page
Especially if you are in college or recently graduated with your undergraduate degree, make your resume a one-page document. Brevity is key in glancing over your resume.
12) Be consistent
In an effort to follow your resume easily, be consistent with your typing patterns. For example, if you bold the date of your current job, bold the date of all your jobs.
13) Resume review
Once you have completed your resume, have it reviewed by your school's career services office or another professional. Since you've been looking at it over and over again, you may miss something. Having someone review it may help you catch mistakes before sending it out to employers.
ADDITIONAL INFORMATION
In the past, many people would add the phrase "References available upon request". There really is no need to include that on your resume since it is understood that if you are asked for references, you will supply them.
Also, it is important that your resume is in line with your profiles on social media platforms (i.e. LinkedIn). Since employers look at LinkedIn profiles, it raises a red flag if what you have posted is different than what you have on your resume. Therefore, being consistent is key.
---

Do YOU need resume help? Contact 
BUILDING TOWARD THE FUTURE STUDENT PROGRAM 
---
DIFFERING TRAINS OF THOUGHT
Through my years of recruiting, I am aware there are different trains of thought on whether an objective and GPA should be added. I will give you my thoughts on both areas below.
Adding an objective
Personally, I had always felt objectives were helpful. Particularly if the applicant held jobs in various lines of work. For example, if someone was a painter, then worked in customer service and then generally sending their resume for any position they are qualified for within the organization. If there was no objective, I had no idea what kind of position this person was looking for within the company. Therefore, having the objective was extremely helpful to me in that situation. My train of thought is now changing. According to NACE (National Association of Corrosion Engineers) International, instead of using a bland and outdated objective, use a professional summary also known as a "Career Statement" or "Career Summary". This, in essence, is your elevator pitch described in 3 to 5 lines stating why you're a good fit for the position and summarizing your qualifications and career achievements.
As you gain more work experience, instead of an objective, recruiters suggest you have an executive summary. It  is something recruiters can read quickly and it mirrors your elevator pitch.
>Adding your GPA
The train of thought I have heard and taught is if your GPA is over a 3.0, add it to your resume. Even if you don't have a high cumulative GPA, but have a good major GPA, add the major GPA to your resume. An employer could look at that and be impressed by it since you are showing you are a good student.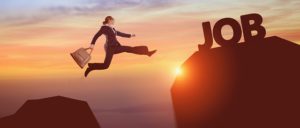 FINAL THOUGHTS
Your resume is the first impression of you. Your goal is to ensure your resume is top-notch so that it will get noticed. Ensure you are represented well to that employer by using the above checklist.
I wish you all the best in your job search.
---
I like to hear from visitors. Was this article helpful to you?