ATTENDING A 4-YEAR COLLEGE ISN'T AN OPTION FOR ME – NOW WHAT?
Sometimes it isn't feasible to attend a four-year college after high school. There could be many reasons why someone can't attend. If you find yourself in this situation, you may be asking yourself  since attending a four-year college isn't an option for me, now what should I do?
ALTERNATIVES
As stated earlier, there may be many reasons a four-year college may not be an option for you. Although it may not be an option currently, your situation may change in the future. Just because you may not be able to attend now, don't let that stop you from moving forward. There are other alternatives:
1. Attend a 2-Year Community College
Compared to attending a four-year college, taking classes at a two-year community college could be cost effective for you. The amount per credit hour is much less expensive. In addition, if your situation allows you to do so in the future, it can be a smooth transition from community college to a four-year school. Many of your general education courses can be taken at the community college and transferred over to the larger university at a later date. Make sure you speak with an academic adviser about transferring credits between schools.
There are several jobs you can obtain with an associate's degree. According to GetEducated.com the following are some of the highest paying Associate Degree jobs in 2018:
Air Traffic Controller
Radiation Therapist
Nuclear Technician
Radialogic & Magnetic Resonance Imaging (MRI) Technologist
Computer Programmer
Nuclear Medicine Technologists
Dental Hygienist
For salary information of those jobs listed above, please visit GetEducated.com

2. Enroll in a Trade / Vocational Program
Trade or vocational programs allow students to obtain hands-on learning.  There are a variety of trade or vocational programs.
Some trade areas include the following:
Construction
Welding
Electrical
Photography
Masonry
Metal Work
These type of programs may provide more supervision, and one-on-one instructor to student contact allowing students to keep up with their workload.
In an effort to place students in jobs after completion, some programs may even offer internships (student positions in an organization to gain work experience) or apprenticeships (person who works to learn a trade).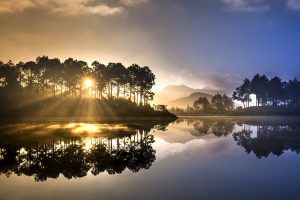 3. Take a Gap Year
More and more students are starting to experience what is known as a gap year which is an academic year between high school and college. During this time, students are encouraged to gain experience that will enhance their resume, travel,  learn new skills, take a break from studying, earn money, spend time deciding what they want to do, or a combination of things.
There are definitely pros and cons to taking the year between high school and college off. It can be very productive – if planned correctly. However, if the time is unstructured, it can end up being wasted time that doesn't add value to your resume or learning experience. If you decide to do this, make sure you do some research well in advance in order to prepare advantageously.

4. Start a Business
Are you creative and have great customer service skills? If so, have you ever thought about starting your own business? With a computer and internet connection, the opportunity to build your own business from the comfort of your own home has never been easier. No longer are the days of having to start a business with brick and mortar store front buildings and all the expenses. Because of technology, you can get started at any time from anywhere.
Some online business ideas include:
> Affiliate Marketing
Affiliate marketing is the process of earning a commission by promoting company's products and you earning a profit for each sale you make. One organization, Wealthy Affiliate, has a wonderful step-by-step training program and all the tools you need to help you build a website. For more information about Wealthy Affiliate, click below:

> Fashion / Hand Made Goods
If you like to create fashion, starting an online business can certainly be an exciting venture for you. You can build your own website and sell through an online store like Etsy.com.

> Art
If you enjoy art and want to get your images on mugs, t-shirts, etc. for your clients, there are reputable sites (like CafePress) that can handle your printing, processing and shipping.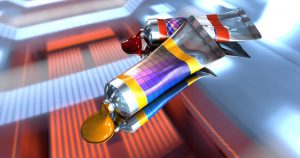 There are many entrepreneurial ventures available, so try using Google for ideas. It would also be a great idea to obtain books for  detailed information on starting your own business. If you have professionals (i.e. accountants, attorneys, etc.)  in your network,
it would be a great idea to get their ideas on how to run your business as well.
5. Find a Job
You may be in a situation that it is necessary to find a job after high school. There is nothing wrong with that. While you work, that may be a good time to think about your future career path.
Working on the job is a great way to build your resume. Exhibiting qualities like good customer service, reliability, dependability, and loyalty are all great for resume building. Those are soft skills that are in high demand in the work place. You may even obtain promotions as a result of your qualities and that is very important to note on your resume.
---
TIP: Find out if your employer offers tuition reimbursement. Some employers offer this as an option to reimburse their employees for their educational expenses. The way it works is initially, you'd pay for the course, but when the course is over, your employer would reimburse some of the tuition expenses back to you.
There are usually stipulations on being reimbursed, such as, the kind of courses you enroll in and the final grade you obtain. If your employer offers tuition reimbursement, talk with your Human Resources department about the process of getting enrolled.
This may be a great option for you to work and obtain your degree at the same time.
---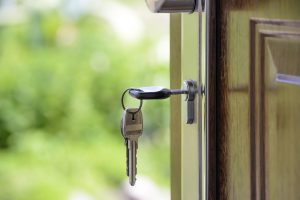 6. Sell Real Estate
Have you ever considered becoming a Real Estate Agent? The process involves taking real estate courses and passing your state's licensing test.
As with anything else, being a realtor has its pros and cons. Two great perks are you will be able to work from home and somewhat make your own schedule. On the other hand, your clients are people who are probably working during the day. Therefore, you'll most likely work during the evening and weekend hours.
Keep in mind the housing market has had its ups and downs over the years and some people may be a little hesitant to get into the field. However, job growth is in line with the job market growth as a whole over the next decade according to "The Art of Manliness" website.
7. Join the Military
Many students join the military right after high school as an alternative to college. There are several benefits to joining the military and should be discussed with a recruiter in detail.
Each branch of the military has different requirements. Therefore, to learn more about joining, speak with a recruiter or visit these websites: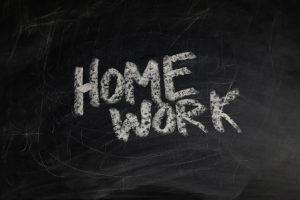 DO YOUR HOMEWORK
Whatever journey you decide to take, do your homework and research.  The ideas listed above can get you started. However, it is up to you to do your research to see which path is best for you.
In doing your research, also consider talking with other people who are in the field of your choice. In talking with others, ask them the pros and cons of what they are doing. Try to get a clear picture of what is involved. They can help steer you in the right direction. Over time, someone may become your mentor.

THE IMPORTANCE OF A MENTOR
No matter what you decide to do in your future, it is important to have a mentor. A mentor is experienced in your chosen field and someone you can trust to advise you. That person can help you when you have questions or assist you with your ideas. I totally believe in having a mentor. In each job I've held over the years, I have always had a mentor.
While a mentor is someone to advise, a good mentor is also someone who can be honest and guide you when you're getting off track. Honesty is the best policy and a good mentor will recognize that.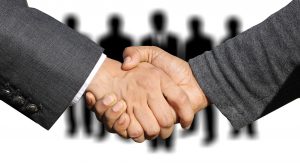 BE PROFESSIONAL – NO MATTER WHAT
No matter what avenue you pursue, you need to represent yourself in a professional manner. No matter what you decide to do, whether pursuing your degree, starting a job, or building your own business, you will be in contact with other people and they are always watching you. Whomever you come in contact with may one day be your customer, boss, or mentor – you never know. No matter how someone touches your life, they are now in your network. Always remember to be professional in your approach and demeanor.
FINAL THOUGHTS
Even though attending a four-year college may not be an option, currently or in your future, there are several other options for you to choose from. Do some soul-searching  to find out what you want to do. Whatever path you choose, do your homework to find out specific details about your choice. Knowledge is power, so gain as much information as you can. You can find a great amount of information from the internet, but there's nothing like talking with other people – especially face-to-face – to get the real facts. I wish you well in your career endeavors.
I like to hear from visitors. Was this article helpful to you?