ORGANIZATIONAL FIT – WHAT YOU SHOULD KNOW
You may have heard the terms "organizational fit" or "cultural fit". They are both used interchangeably when referring to an organization.  According to Harvard Business Review, "cultural fit is the glue that holds an organization together…before the hiring team starts measuring candidates' cultural fit, they need to be able to define and articulate the organization's culture – its values, goals, and practices…" Keep reading below for information on organizational fit and what you should know surrounding it.
While interviewing for a position, interviewers are trying to assess whether you fit into their organization by asking certain questions. While you are being interviewed, it is important to keep another fact in mind – you are also interviewing the company! Yes, that's right. As you are finding information out about the organization, you should ask yourself if it is an organization you want to become a part of as well. At that point, you have to make a judgement call. What will you decide?
THE HIRING PROCESS
When candidates are asked questions, this is really what is being drilled down – how well the hiring managers, interviewers, or recruiters feel you fit into the organization. Therefore, keep in mind organizational fit is very important in the hiring process.
Organizational fit is the company's established values, goals and practices. While you are answering questions, it is being determined if you will mesh with that fit. For example, if there is a strong sense of leadership within the organization, the company will ensure potential candidates are those with a track record of showing leadership in different environments in which they have been involved. That would be a key quality of organizational fit.



WHAT THIS MEANS FOR THE FUTURE
There is a very good reason around why hiring officials want to hire those with a good organizational fit. It's because when that person begins their career with the company, chances are they will have the same core beliefs, attitudes and values that make up the core. It then means that person will remain with the organization for a longer amount of time.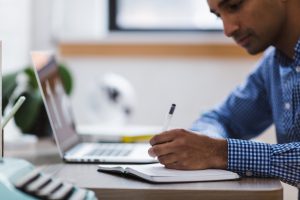 WHAT THIS MEANS FOR YOU
One of the first things you need to do when you find out you have an interview, is do your research about the company. Try to find out as much as you can about the company's mission, value and vision statements. That will be a great place for you to start.
WHAT YOU CAN DO TO PREPARE
When you are contacted about an interview, the first thing you should do is research the company you are interviewing with to find out information about them. In your research, try to find out their mission, value and vision statements.
As you are going through the company's statements, determine how you fit into each statement. Once you determine how you fit in, you will be able to convey that into your interview answers.
Another thing you may want to do is find someone you know who works for the company you will be interviewing with to shed some light on the company's culture.
One important thing to do is ensure you are sincere as you are answering questions during the interview. If you are not sincere with your answers, a seasoned recruiter will be able to pick it up right away.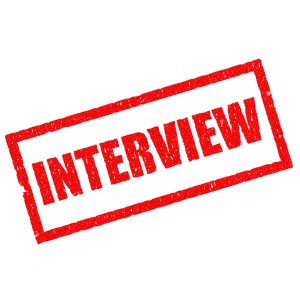 Before going to your interview, it is a good idea to practice some interview questions. Some of the questions around organizational fit may include the following:
1. When was the last time you made a big mistake?
2. How do you handle stress on the job?
3. What is one thing that surprises people about you?
4. What did you like most (or least) about your last job?
5. Describe the qualities of the best boss you ever had?
6. Where do you see yourself in the next five years?
7. What motivates you to do your best?
8. How do you feel about becoming friends with co-workers?
9. Who has inspired you the most and why?
10. Why did you choose to apply here?
When you practice these questions, try to see if you can practice with someone. Then obtain feedback about your answers to the questions.
---
Watch the below video for more information about cultural fit and what companies are looking for in candidates:
---
FINAL THOUGHTS
When getting ready to interview for an organization, finding out about the company is the first thing you should do to prepare. Keep in mind when you are interviewing, hiring managers are trying to assess if you are an organizational fit. However, you are interviewing the company as well. You will need to decide if the company is a place that fits well with your standards and values as well.
---
I like to hear from visitors. Was this article helpful to you?