CAN I BECOME AN ENTREPRENEUR?
Have you ever asked yourself that question – can I become an entrepreneur? Many people ask themselves that question. While starting your own business takes hard work and determination,  it can also be quite rewarding being your own boss. However, if becoming an entrepreneur is what you desire, then YES! You can!
There may be many reasons you would want to become your own boss and there are several questions you must ask yourself before embarking on that journey. The biggest question you may have to ask yourself is are you willing to do what it takes to become a successful entrepreneur?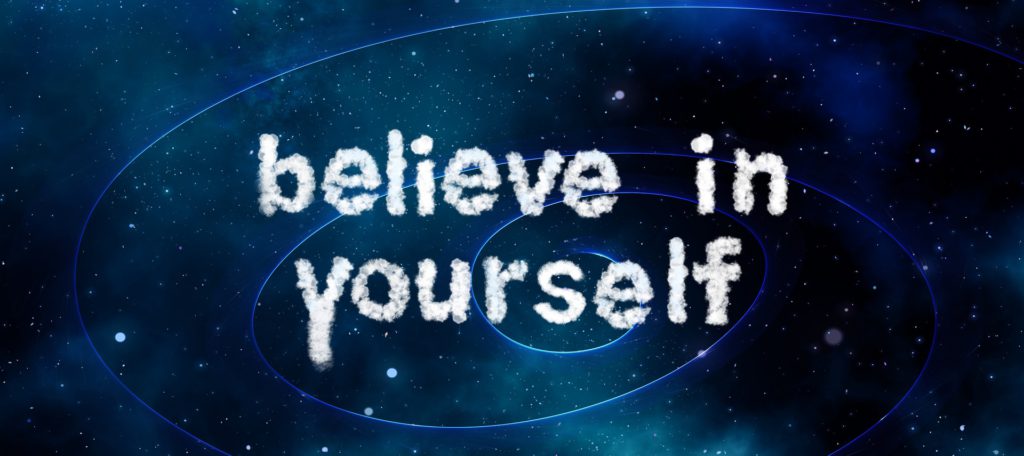 BECOMING A SUCCESSFUL ENTREPRENEUR
When someone thinks about becoming a successful entrepreneur, there are certainly specific characteristics needed. As you build your business, those characteristics must come into play. Do you have the characteristics to handle becoming an entrepreneur?
In the article "8 Key Characteristics a Young Entrepreneur Should Have",  there is discussion around each of the key characteristics. These characteristics are briefly listed below. As you read through this list, ask yourself some important questions:
1.  High determination and will – Are you emotionally attached to your dreams and goals?

2.  Ability to stay consistent and have perseverance – If small failures arise, how will you handle them?

3.  A diminished fear of failure – Fear of failure can sometimes creep into your mind. How will you overcome it?

4.  Great confidence and self esteem – Do you carry confidence wherever you go?

5.  Being aware that failure is feedback – Successful entrepreneurs believe failure is feedback. Do you believe that?

6.  Working on personal and professional development – Are you willing to learn things on your own by reading and educating yourself in an effort to continuously improve professionally and personally?

7.  Actively improve networking skills and connections – Networking is key. Are you willing to focus on your available resources and assistance to get your business up and running?

8.  Out-of-the-box thinking – Are you willing to think and implement ideas differently than your competition? 

These are very important questions to ask yourself before embarking upon the journey to entrepreneurship.
*********************************************************
AFFILIATE DISCLOSURE: When you buy something from this website, I may receive an affiliate commission. These are my opinions and are not representative of the companies that create these products. My reviews are based on my personal own experience and research. I never recommend poor quality products, or create false reviews to make sales. It is my intention to explain products so you can make an informed decision on which ones suit your needs best.
We are a participant in the Amazon Services LLC Associates Program, an affiliate advertising program designed to provide a means for us to earn fees by linking to Amazon.com and affiliated sites.
*********************************************************

READ, READ, READ!
As mentioned above, it is important to read materials to educate yourself. There are many quotes from successful entrepreneurs about just how important reading is. One quote, from Principal Founder of Microsoft, Bill Gates, is as follows: "Reading is still the main way that I both learn new things and test my understanding."
Many successful entrepreneurs have one thing in common. What is it? They read.
A great book I recently read is "No Secrets to Elevation: An Entrepreneur's Story of Persistence" by Calvin Mills, Jr.

In addition to his above-referenced book, also consider obtaining Calvin's " The Great Idea Journal: A 12-month Guide to Entrepreneurial Persistence ". This 12-month guide will help you become successful by writing your business goals, meeting notes and plans. It also includes tips and inspiration to keep you on track and stay focused.

SETTING UP YOUR BUSINESS
So many entrepreneurs can be overwhelmed with trying to start a business because of all the aspects of setting it up. There are several  aspects you may not have considered. Some are as follows:
> Structuring your business (Sole proprietorship, Limited Liability Company, Corporation, Partnership)
> Registering your business name
> Filing federal, state, and local taxes
> Obtaining business permits and licenses
> Opening a business account
> Obtaining trademarks, copyrights, patents
> Writing a business plan
> Funding your business
> Establishing a physical location
Before diving into all of this, you may want to consider consulting with professionals. Talking with an attorney and/or an accountant is a great start. Getting set up properly is very important, so speaking with professionals is key.

OBTAINING FREE HELP
Every region has free resources you can use to help you set up and grow your business. Resources include the links and information below:
> Your Local chamber of commerce
> Small Business Administration
– SBDC (Small Business Development Center)
 – SCORE Chapters
> Non profit organizations that provide entrepreneurial assistance

ESTABLISHING A MENTOR
In my article "Why Having a Mentor is Important", I listed several famous people who had mentors. I discussed how important it is to have a mentor because it can make all the difference in your career. Owning a business is no different. Having a mentor to talk with who has become a successful entrepreneur can be extremely important to you and your business. They can also guide you with setting up your business.

THE REAL DEAL
As I mentioned before, being an entrepreneur takes hard work. There may be aspects involved that you aren't aware of before embarking on the journey. Below is a video from Roberto Blake. In this video, he gives the real deal about entrepreneurship. It's not a video to make you change your mind about entrepreneurship. It gives you honest aspects to think about before you start the journey:
FINAL THOUGHTS
Becoming an entrepreneur can be very rewarding. There are definitely certain characteristics that play a part in whether someone will be a successful entrepreneur or not. Also, before embarking on the journey, there are important aspects to think about. Speaking with professionals is definitely something to consider so you don't get surprised or sidetracked. Another important factor is there is free help available.
If you decide to become an entrepreneur, I congratulate you and wish you well on your journey.
---
I like to hear from visitors. Was this article helpful to you?

---