PREPARING FOR LIFE AFTER COLLEGE
Are you graduating from college soon? If so, you're almost at the finish line. You'll soon have that wonderful accomplishment under your belt. You're going to feel great about your accomplishment! Congratulations! Have you thought about what you're doing after you achieve your degree? Even though it is a great accomplishment to be graduating from college, there also may be an uncertainty looming over you. You may feel happy and a little unsure at the same time. It may be because you realize that reality is about to settle in over you. You may have a lot of questions like "What direction do I go in now"? "Should I find a job?",  "Should I go back to school and obtain a graduate degree?" Decisions, decisions, decisions. Things may feel a bit overwhelming to you, but things can feel better for you if you do some preparing for life after college.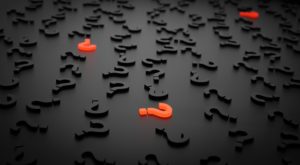 A LOOK AT YOUR OPTIONS
My article Attending A 4-Year College Isn't An Option for Me, Now What? gives insight for options after graduating high school. However, I want to talk about soon-to-be or recent graduates from college who may still not know what they want to do. Maybe you've tried your best to find a job and things just didn't work out as you had expected. Sometimes life just happens. Does any of this sound familiar to you? Well, even if  it does, just know that you still have options.  Let's take a look at a few: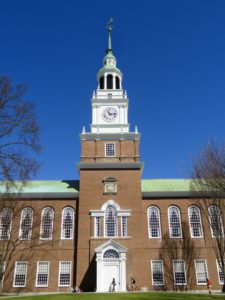 1.  Attend graduate school
You may be thinking you don't want to go back to school right now because you need a break and a breather from all the books, studying and hassle of school. Well, there are many students who have said that and guess what happened? They quit for a while and had all intentions of going back and then they didn't get back to school. Life happened in some way, shape or form and they were just never able to make it back there.
I recently spoke with a young lady who said after she obtained her undergrad degree, she felt the same way and wanted to take time off from school for a little while, but now she regrets it. She never got back to school and now she wishes she would have just kept going to keep the momentum.
If you're struggling with going back to grad school, consider these options:
> Maybe the company you currently work for has a partial tuition reimbursement benefit that pays towards your degree. If you are unsure, inquire with your company's human resources department.
> Research fellowship programs that provide a way for you to obtain a master's degree tuition-free. It may take a bit of effort on your part to research a program that is right for you. However, if you find a way to obtain your degree for free, it would be totally worth the effort!
2.  Obtain industry-specific certifications
Do you want to boost your professional status? Consider obtaining industry recognized credentials. If you have gotten a degree in any of the following areas, among others, consider obtaining recognized credentials to add to your resume and LinkedIn accounts:
> Information Technology
> Human Resources
> Healthcare
> Construction
> Hospitality
> Energy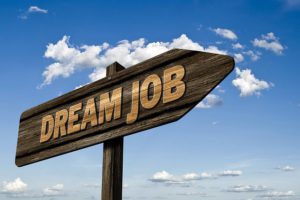 3.  Find an internship
You may be familiar with internship opportunities during college. However, did you know there are internships after college graduation? Yes, there are. Some internships are paid and others are unpaid. Either way, the internship, could lead to a full-time opportunity if you show you are the right fit for the organization and do an awesome job. The job market can be very competitive, so having that job experience under your belt will look wonderful on your resume and LinkedIn profile.
4.  Start your own business
Have you ever thought about becoming an entrepreneur? If you have ever doubted yourself, read my article Can I Become An Entrepreneur. This is a great motivational book about the author's journey to becoming a successful entrepreneur. There is also a separate workbook to help you on your entrepreneurial journey.
As I stated in my article, Attending A 4-Year College Isn't An Option for Me, Now What?, as long as you have a computer and internet connection, the opportunity to build your own business from the comfort of your own home has never been easier. You don't have to have large overhead by trying to start a brick and mortar store front.
Consider some online business ideas. One place to start is by visiting the following website Online Money No Scams. The author of this site does a great job of listing a variety of online businesses and reviews.
Have you ever thought about building your own website? Then affiliate marketing is one source of online business you may want to consider. What is affiliate marketing? It's the process of earning a commission by promoting company's products and earning a profit for each sale you make. One organization, Wealthy Affiliate, has a wonderful step-by-step training program and all the tools you need to help you build a website. To start for free and for more great information about Wealthy Affiliate, click below:


5.  Find a job abroad
Have you ever wanted to work in another country? If so, now would be a great time to explore your options. Open your mind to new cultures and explore. It would look great on your resume – that's for sure!
If you do decide to look for jobs outside the U.S., make sure you do your homework to find out what the resume and interviewing customs are in the country of your interest because hey could be very different than in the U.S.
For more information, read these very helpful articles:
1. For resumes in other countries – Tips For Writing A Great Resume.
2. For interviewing skills in other countries –  10 International Job Interview Questions and How to Crush 'Em.
ANOTHER ASPECT TO LIFE AFTER COLLEGE
There are many aspects to think about after graduation. There is the employment aspect, but there is another aspect that someone may not have explained to you that is very important. It is building your credit. Being smart with your finances is very important at this time of your life.
In the article, Best Credit-Building Strategies After Graduating College, recent graduates with brief credit histories are guided through the best practices for building credit after commencement.
---
FINAL THOUGHTS
Preparing for life after college can be a very exciting and nervous time of life. You're excited about your accomplishment but anxious about the future and what's going to happen. However, your worries can definitely be lessened with some forethought into your future. Take the time to write your goals and then execute. The world is at your finger tips. Don't be afraid to reach out and grab whatever it is you want.
---

I like to hear from my visitors. Was this article helpful to you?